Summer 2019 Faculty-Led Programs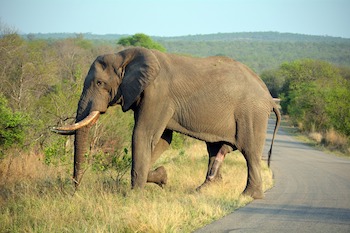 South Africa - Wildlife Management in South Africa
FWLD/ANSC 270 - 2 credits
May 12-27, 2019

Estimated Program Cost: $5,000 - $5,300 (includes travel, lodging, in-state tuition and fees, out of state students pay an additional $815)
Participating Faculty: Dr. Lynn Geoffroy and Eric Struening
Trip Highlights: This two-week camping safari with Eco Life Expeditions provides hands-on wildlife management experience while familiarizing students with the day-to-day responsibilities of rangers, conservationists, on-site researchers, and veterinary professionals. Participants will gain insight into the state of wildlife conservation in South Africa, learning about the successes and failures associated with wildlife management and rehabilitation.
Course content includes: Wildlife Taxonomy, Wildlife Diseases, Breeding of Rare Species, Capture and Care of Wild Animals, Wildlife Rehabilitation, Ecosystems and Biodiversity Conservation , Hands-On Game Capture
Plan to visit: University of Pretoria, Swadini Nature Reserve, Ujejane Village, Wildlife Rehabilitation Centre/Reptile Park
Application Deadline: December 1, 2018 Deposit of $500 due upon acceptance.
Semester/Year & Winter/Summer Programs
To participate in any of these programs, you must contact and work with the Study Abroad Coordinator. Contact information is in the left navigation bar.

Egypt
*PROGRAM SUSPENDED UNTIL FURTHER NOTICE*
Study at Misr International University

Turkey
*PROGRAM SUSPENDED UNTIL FURTHER NOTICE*

Other SUNY Programs
Our students also have access to join over 600 study abroad programs offered by SUNY.
Search now >>
Reminder: This application MUST be processed through the International Education Office.
Bring completed form to Bouck Hall 116.