Any person may report sex discrimination, including sexual harassment in person, by mail, by telephone, or by electronic mail, using the contact information listed for the Title IX Coordinator, or by any other means that results in the Title IX Coordinator receiving the persons verbal or written report.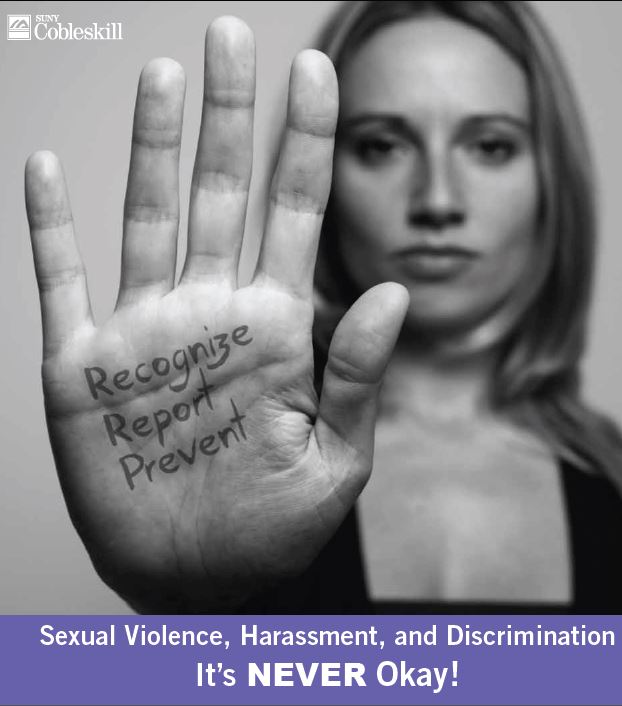 Title IX of the Education Amendments of 1972 prohibits all forms of sex discrimination in any educational program or activity receiving federal financial assistance. Title IX protects you from sex discrimination in academics, activities, admissions, athletics, financial assistance, housing, recruitment and employment. It protects you both on and off campus.
SUNY Cobleskill has zero tolerance for illegal discrimination or harassment, sexual assault, dating violence, domestic violence or stalking. Retaliation against anyone reporting a Title IX violation is prohibited. Anyone who experiences, observes or hears about an incident of sexual violence, harassment or sex discrimination must report it to the Title IX Coordinator
or another campus official as soon as possible.
Sexual Violence, Harassment, and Discrimination: It's NEVER Okay!
SUNY Cobleskill is committed to ensuring a community that is safe for all who study, live, work, and visit here.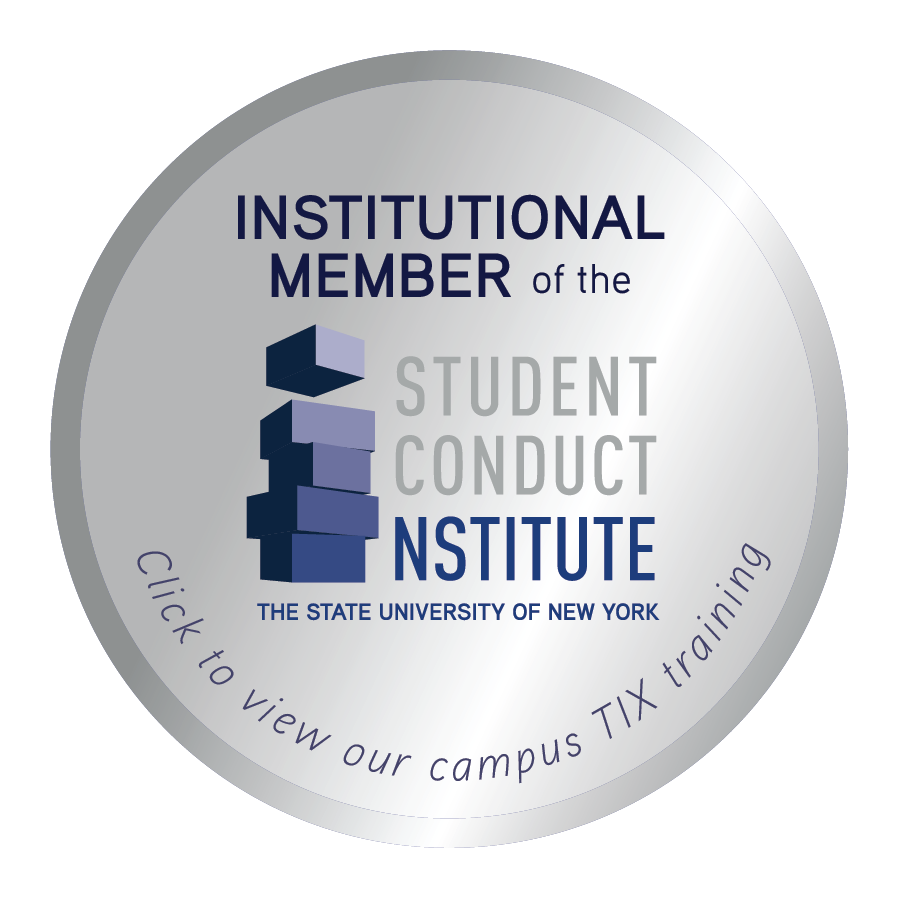 For Emergency Assistance or to Report a Crime:
University Police, 518-255-5317 or 911
For Medical Attention or to Discuss Your Situation with a Counselor:
Beard Wellness Center, 518-255-5225, wellnesscenter@cobleskill.edu
Visit the SUNY SAVR: Campus, Local, and NYS Title IX information and Advocate, Medical and Confidential Resources at response.suny.edu
Amanda Clark
Title IX Coordinator
518.255.5445, clarkar@cobleskill.edu, Knapp Hall 106