Starting a NEW business or want to enhance your EXISTING business?
The Institute for Rural Vitality (IRV) at SUNY Cobleskill is proud to have been designated as the official Mohawk Valley Entrepreneurship Assistance Center (EAC) by Empire State Development, New York State's economic development agency.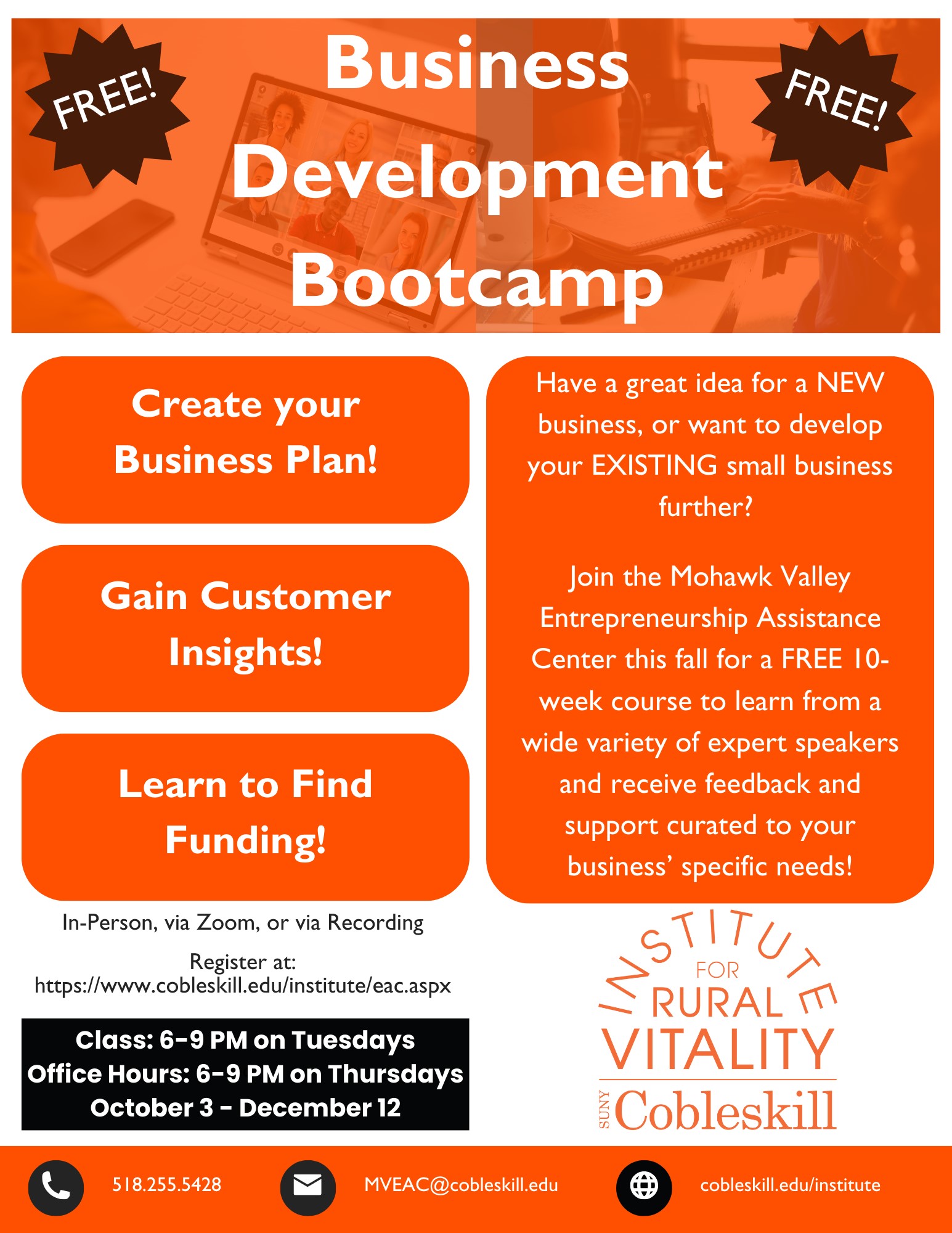 Benefits
As a result of this designation, the IRV will be offering an array of business development services going forward, regardless of industry; these services include a FREE 10-week Business Development Bootcamp course in the fall and spring as well as one-on-one counseling and support to meet each entrepreneur's specific needs and help them grow their businesses.
These services include, but are not limited to, assistance with:
business planning
marketing strategy and research
brand development
creating a website and/or social media accounts
accounting and recordkeeping
business registration and certifications
how to take advantage of procurement opportunities
how to find funding
connections with experts and mentors
Eligibility
In order to receive services through the IRV's EAC, you will need to operate your business or have economic impact in the Mohawk Valley - including Herkimer, Fulton, Montgomery, Oneida, Otsego, or Schoharie County. But that's it! You can receive support through the EAC regardless of what stage your small business is at or what product or service you would like to offer.
To Apply
Register Here for the Business Development Bootcamp
Or if you have questions about the services, the EAC program, or the IRV itself, please send an email to MVEAC@cobleskill.edu or Institute@cobleskill.edu.