December 2021
A Conversation with Kevin Hines
Tuesday, December 7, 2021 | 7:30 PM | Virtual
The SUNY Cobleskill Writers' Group will host a Zoom conversation with award-winning mental health advocate and author, Kevin Hines. Join the Zoom from your computer/phone or screen it together in Upper Champlin.
Come Watch in the following locations Upper Champlin, Room 200 in the Library or the Veteran Lounge in Warner Hall.
November 2021
This month we are celebrating Native American Heritage.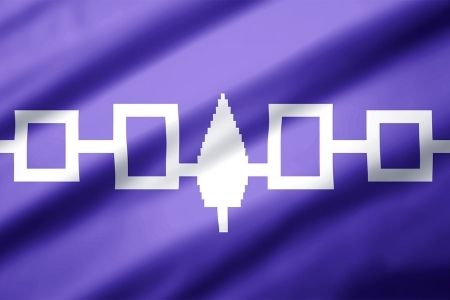 The Iroquois Confederacy (self-name Haudenosaunee) is a confederation of five (later six) tribes across upper New York state, formed in the 17th century and often characterized as one of the world's oldest participatory democracies. The five original Iroquois nations were the Mohawk, Oneida, Onondaga, Cayuga, and Seneca. The Tuscarora joined in 1722.
---
National Native American Heritage Month
Monday, November 1, 2021 | 6-7:30pm | Virtual
Join our panelists to talk "real" about careers. Learn how to effectively enhanceyour career development, break glass ceilings, and thrive in your field.
Native Storytelling w/ Mike Tarbell
Tuesday, November 9
7pm, Bouck Theater
Mariah Gladstone, Indigikitchen
Thursday, November 11
7pm, Via Zoom
Mariah will demo Three Sisters Soup - A hearty vegetarian soup featuring corn, beans, and squash, known as the "three sisters" in many Native cultures, because they were cultivated together -- as their structure and other properties complemented each other.
Onondaga Nation Pow Wow Demonstration & Lecture
Thursday, November 18
1-2pm, Bouck Theater
Native American Heritage Craft Night
Friday, November 19
Stuff a Clan & Make a Dreamcatcher
7pm, Lower Brickyard Point
Native American Heritage Trivia Night
Tuesday, November 23
7pm, Lower Brickyard Point
Virtual Tours of Iroquois Museum
https://www.iroquoismuseum.org/virtual-tours
Different galleries and presented by Haudenosaunee narrators
---
​If you would like your event highlighted on the Diversity Equity, and Inclusion Events Calendar, please provide all relevant details.
​
Previous Events:
October 2021
October Disability Awareness Month
Invisible Disabilities Awareness
October 6th, 7:00 pm, Bouck Theater
---
Indigenous Peoples' Day
October 11, 2021 |
Indigenous Peoples' Day is celebrate on the second Monday of the month of October around the world. This year we recognize Indigenous People's Day on Monday, October 11, 2021 in celebration and honor of Native American history, culture and their contributions in the Americas and throughout the world. The day also serves as day in memoriam and remembrance of the Native Americans that suffered during the colonial periods of the world. Today, Indigenous People's Day is celebrated in over 14 U.S. states versus Columbus Day. If you wish to learn more about its history, its significance around the world and how to best celebrate/commemorate this very special day for Native Americans, please follow the link below:
A Proclamation on Indigenous Peoples' Day, 2021 | The White House >>
---
Hispanic Heritage Month
September 15- October 15
---
Alex Torres and His Latin Orchestra
Tuesday, October 5 - 11:30-1:30PM - Outside Champlin Hall
---
A Recipe For Celebration! Hispanic Heritage Month