2019 Honorees
At SUNY Cobleskill, we welcome the opportunity to honor college community members whose contributions in education, research, the arts, and civic life have had a significant effect on the College, community, region and state. At 2019's inaugural ceremony, we are recognizing three honorees, Howard Sidney, Kenneth Olcott and Cherie Stevens, whose distinctive careers were consonant with the institutional mission, goals and objectives of the College.
Mr. Kenneth Olcott
Kenneth Olcott's contributions to SUNY Cobleskill are as impactful today as they were throughout the 1960s, 70s, and 80s. As a member of the faculty, Ken helped drive the design and construction of Curtis-Mott Hall. As department chair and dean, he was instrumental to the creation of the College's first Bachelor's Degree Program. Beyond SUNY Cobleskill, Ken's dedication to student-learning led to the formation of the National Postsecondary Agricultural Student Organization, now known as the National Professional Agricultural Student Organization, which includes more than 1,400 members and 60 chapters nationwide. Ken is a founding member of the Schoharie County Home of On-going Learning. Together with his wife Jane, he has supported numerous SUNY Cobleskill students through a scholarship fund in their name.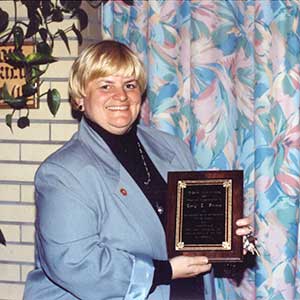 Ms. Cheryl (Cherie) Stevens
In her 35 years of dedicated service to SUNY Cobleskill, Cherie Stevens worked tirelessly to enhance the experience of those who lived and studied at the College. Guided by her love of the performing arts, Cherie directed a faculty/student/staff talent show, created a weekly movie series, and formed "Serendipity Players" – a theater group open to all members of the campus community. Her creative spirit extended beyond campus. Together, with the NYS Power Authority, she formed a traveling singing group called "The MegaWatts". As President of the Schoharie County Council of Senior Citizens, she co-directed the "Silver Fox Follies." In 1996, Cherie formed the "Marathon for A Better Life" Organization which raises funds to benefit those fighting cancer in Schoharie County.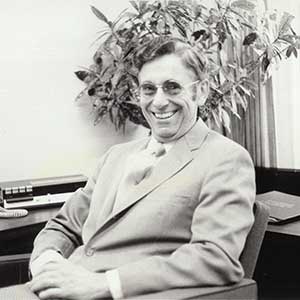 Mr. Howard Sidney
Howard Sidney, known by many as "Mr. Agriculture", became a SUNY Cobleskill faculty member in 1953. Under his leadership, the College experienced a period of vast growth. Howard supervised the expansion of campus facilities and served as Chairman of the Agricultural Division until 1975. He was dean of academic affairs for eight years, until his retirement in 1983. He had a significant impact on enrollment due to his continuous contact with students and alumni. Howard encouraged his colleagues to participate in professional organizations and was dedicated to making SUNY Cobleskill the "Best" Two Year College in the United States.