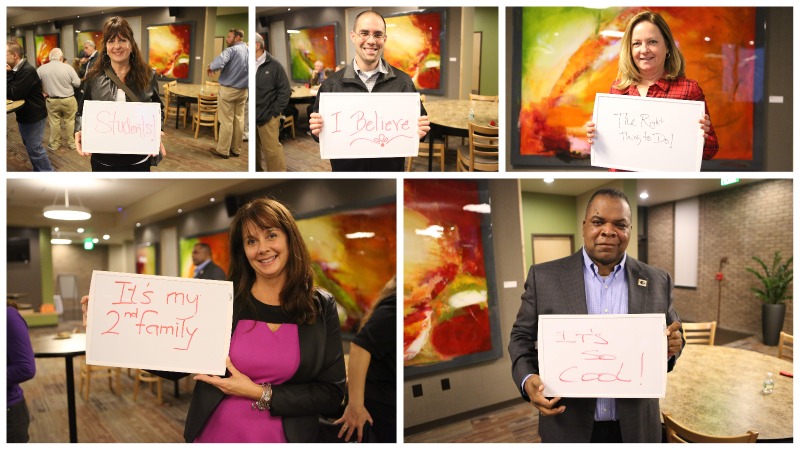 Creative – Effective – Amazing – Sincere. These are all words used by our students to describe the faculty and staff of SUNY Cobleskill who make the true difference in the lives of our students, each and every day.
Faculty and staff now have another way to help make an even greater impact on our students' Coby experience – by demonstrating their support through a gift to the annual fund. A contribution of just $9.62 per standard pay period will yield an annual contribution of $250. Each gift to the annual fund makes a tremendous difference, allowing the College to improve the overall student experience and address the critical and urgent needs that always arise throughout the year.
For more information about payroll deductions, contact the Office of College Advancement at advancement@cobleskill.edu or 518-255-5524.
A small donation can go a long way, check out this contribution chart to see how far your gift can grow over the year.
Contributions per 26 pay periods
$.97....................$25
$1.93..................$50
$2.89.................$75
$3.85...............$100
$4.81...............$125
$5.77...............$150
$7.70...............$200
Bronze
$9.62...............$250
$11.54...............$300
$15.39...............$400
Silver
$19.24...............$500
$28.85...............$750
Gold
$38.47...............$1,000
$57.70...............$1,500
$76.93...............$2,000