Students must follow these simple directions to accept or decline their financial aid awards. Loans will not be disbursed unless they are accepted.
To begin, open BannerWeb, and then "Enter Secure Area."
Log in and follow the steps below to continue:
1. From the main menu, click on Financial Aid.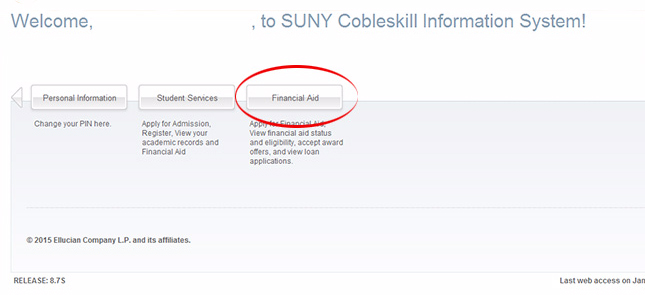 2. Click on Financial Aid Status.
3. Select an aid year from the drop down menu and click on Submit.

4. Click on the awarded link.

5. Click on Terms and Conditions in the top navigation.
6. Read the Terms & Conditions. Click Accept at the bottom of the screen.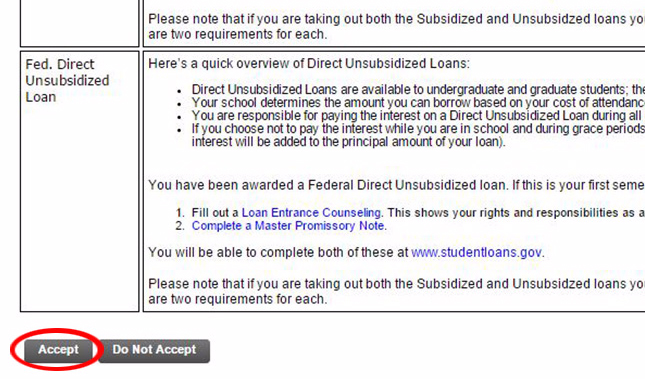 7. Click on Accept Award Offer in the top navigation.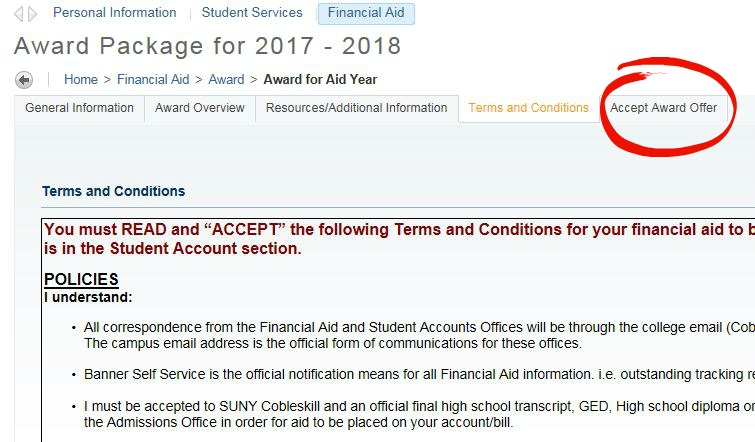 8. Accept or Decline specific award offers by selecting a decision in each drop down menu, or click Accept Full Amount All Awards to accept all awards. Click Submit Decision.
* Please note that the Tuition Assistance Program (TAP) grant is only an estimate unless you complete a TAP application.
9. It is very important that you address any unsatisfied disbursement requirements that appear on this screen. Financial Aid cannot be awarded until all requirements are satisfied.

You're all done!
Please remember: No financial aid will be authorized until awards are accepted and all requirements are satisfied.
Questions? Contact the Financial Aid Office at 518-255-5623 or 800-295-8988.