Exit Counseling
All SUNY Cobleskill students are required to attend a campus Exit Counseling session when they are enrolled in their last semester on campus. Exit Counseling covers many important loan topics and will answer the most commonly asked questions about the repayment process. The mandatory federal exit counseling requirement must be completed at www.studentaid.gov.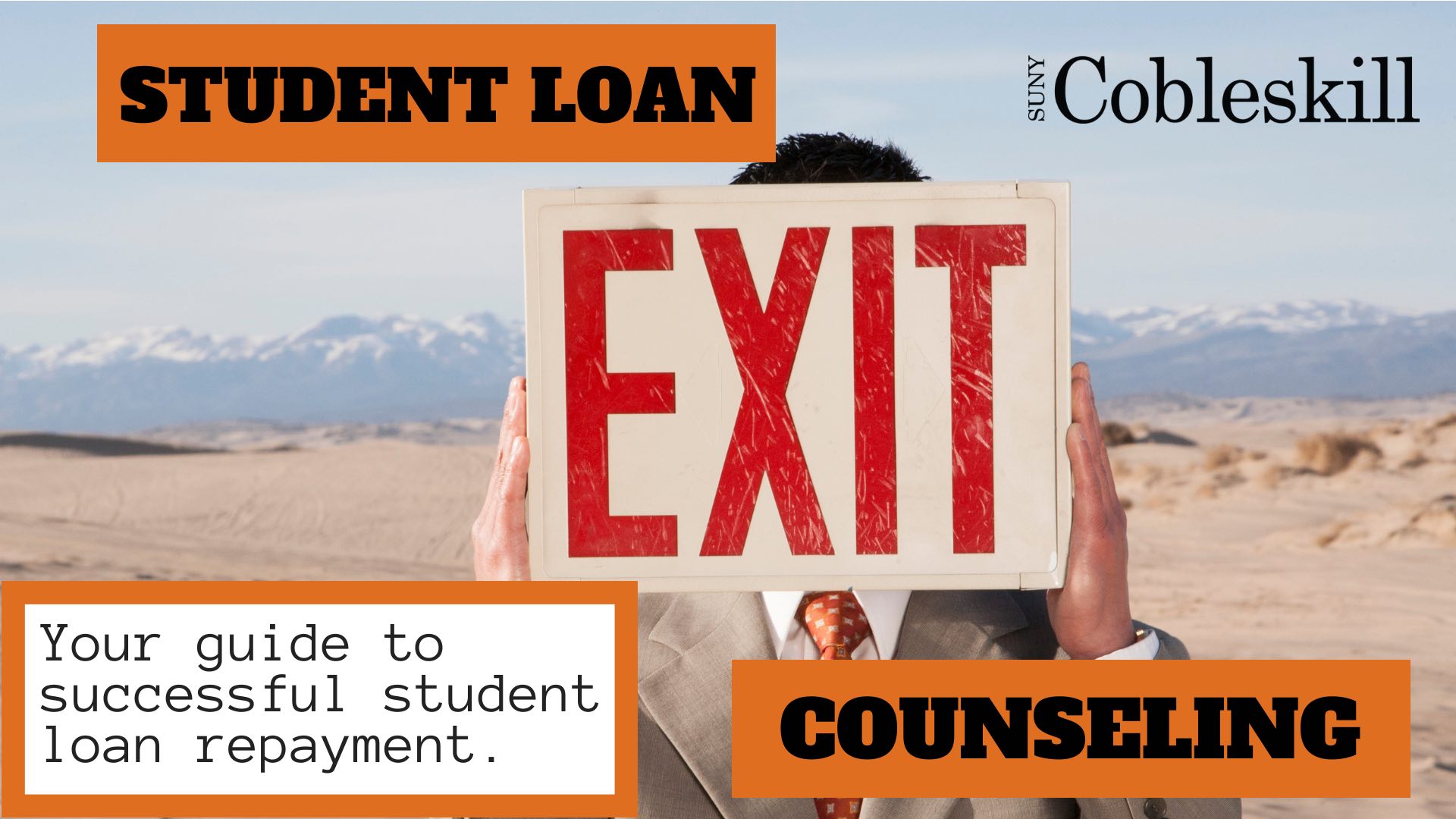 SUNY Cobleskill Exit Counseling Presentation
Loan Repayment Calculator
How long will it take to pay off my student loan? Bankrate's Student Loan Calculator can help students and their families find the answer. Use the calculator to estimate your monthly payments, the interest on your loan, and the benefits of making extra payments.
NYS Get on Your Feet Loan Forgiveness Program
This program provides up to 24 months of federal student loan debt relief to recent NYS college graduates who are participating in a federal income-driven repayment plan whose payments are generally capped at 10 percent of their discretionary income. Check to see if you're eligible!
Get on Your Feet Loan Forgiveness Information
Get on Your Feet Step by Step Instructions
Public Service Loan Forgiveness
If you work for the Public Service, you might have your loan forgiven after 120 full monthly payments! Information about Public Service Loan Forgiveness is available at www.studentaid.gov.
---