The application is now available. Please CLICK HERE TO APPLY if you were enrolled at SUNY Cobleskill during Spring 2020.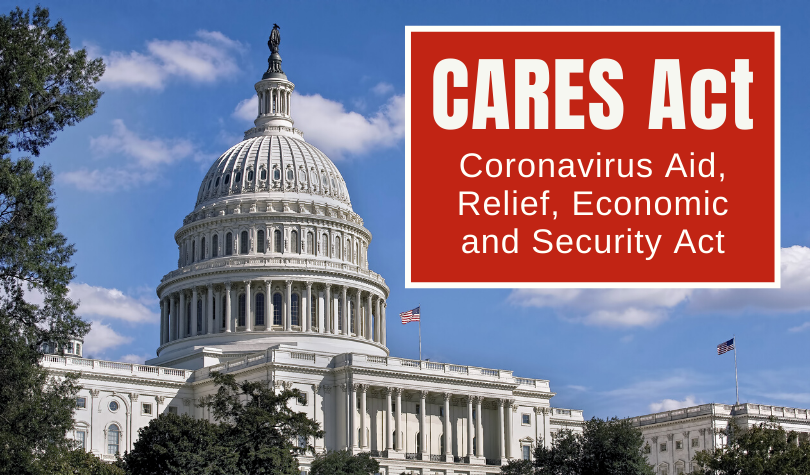 The Federal Government has established the Higher Education Emergency Relief Fund (HEERF) under the CARES Act which was signed by President Trump on March 27, 2020. This fund will allow SUNY Cobleskill to provide emergency grants to students experiencing financial hardship specifically due to the disruption of campus operations as a result of the COVID-19 pandemic. SUNY Cobleskill has completed the Certification and Agreement for this funding with the assurance that we will use no less than 50% of the funds received under Section 18004(a)(1) of the CARES Act to provide emergency grants for students. Here are some facts regarding this funding.
SUNY Cobleskill has been awarded $2,747,860 of which $1,373,930 (50%) is designated for emergency grants for students.
We have identified 1,706 students with potential eligibility. These students will receive an email with the application link when the application is available. The application will require students to log in with their Cobleskill network ID.
A priority deadline to submit applications will be two weeks from the date that the application is made available, however applications will continue to be accepted on a rolling basis until all funds are depleted.
ELIGIBILITY
Student must be eligible to receive Title IV (federal) financial aid in order to be approved for a federal Cares Act grant. If you were awarded and declined Direct Stafford Loans you are still Title IV eligible.
Title IV Eligibility includes:
US Citizen or eligible non-citizen
Met Satisfactory Academic Progress (SAP) requirements for the Spring 2020 semester
Were matriculated and enrolled in a degree-seeking program (part-time or full-time) at SUNY Cobleskill during the Spring 2020 semester
Not in default of any federal student loans
Have an official 2019-20 FAFSA on file and submitted any additional required documentation to the Student Financial Services Office
Students must have incurred expenses specifically due to the disruption of campus operations as a result of the COVID-19 pandemic. The funding must be utilized for the expenses that are requested. Allowable expenses may include:
Food
Housing
Course Materials
Technology
Travel
Healthcare
Childcare
Other expenses may be allowed with proper justification
HOW TO APPLY
Students who have potential eligibility will receive an email with a link to the online application once our application is approved by SUNY System Administration and funding is available to us.
DETERMINATION OF AWARDS
Once a student has been determined eligible for a CARES Act emergency grant, a committee will make an award determination that is based on:
the actual expenses incurred by the student and
the Expected Family Contribution (EFC) calculated by the FAFSA.
Priority consideration will be given to students who apply before the priority deadline and have the greatest financial need.
OTHER IMPORTANT INFORMATION
This funding will not have an impact on your current or future financial aid eligibility.
SUNY Cobleskill will be required to report CARES Act grants in Box 5 of 2020 1098Ts.
Federal CARES Act emergency grants do not need to be repaid.
Any additional questions about the CARES Act grant application process at SUNY Cobleskill should be sent to financialaid@cobleskill.edu.
Required Federal Reporting Data for Student Grants: For the September 30, 2020 quarterly reporting period, $1,257,112.50 dollars have been awarded to 1,284 students. The amount awarded since the previous reporting date of August 31, 2020 was $9,850 to 5 students.
Required Federal Reporting Data for Institutional Funds: Please CLICK HERE to view quarterly reporting information.