Openings for Students - Make the Grade While Getting Paid!
**With our current COVID-19 status, we are still determining staffing.

Invaluable work experience, great food, and schedules that fit your studies… Learn, work, and play the CAS Dining Services way! Join the many students already working on campus and find your niche job. We have positions ranging from CobyCard office workers, servers, and dish room attendants to culinary, prep staff, and even working alongside our chefs.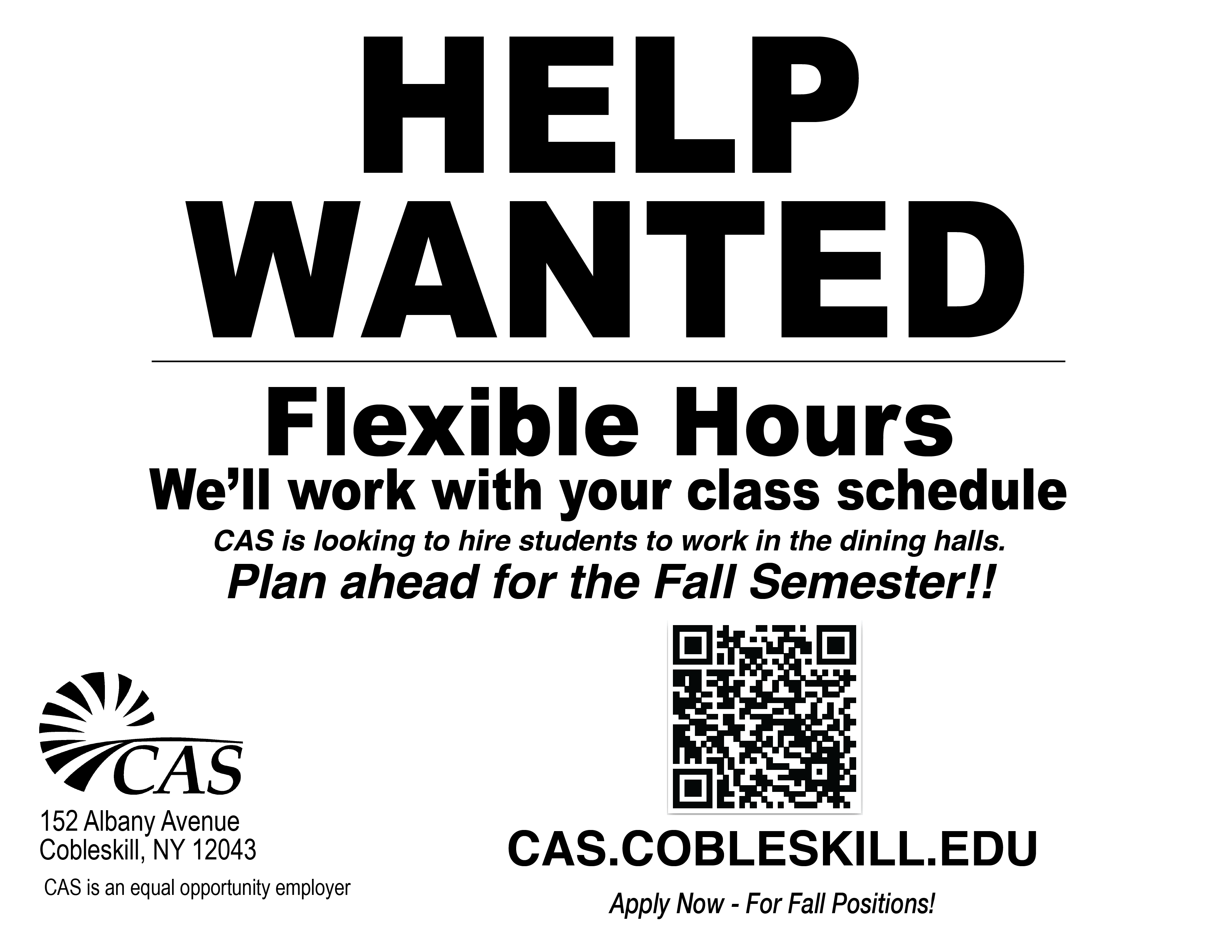 How to Apply
If you're interested in a student position, you can apply online with our Student Job Application.
Professional Openings (non-students)
Go to our campus Current Openings page to review available positions (ours will be labeled CAS) and to apply online. Paper applications will not be accepted. If you have any concerns, please contact CAS HR at 518-255-5580.